Data transfer incomplete.
This is a stub article. Make high quality edits to this page in order for it to be considered as a functioning article.
"

"As we continue to develop the show in the long-form series, one of the big questions we wanted to find out about Ansi was, what's he about in other ways? And we discovered that he's got a real dashing, adventuresome heroism to him. He thrives off of the stuff that Olly throws at him, even though he would be inclined in other circumstances to run the other direction; something about The Wayne, something about Olly and all of that stuff brings out the adventurous side in Ansi."

"

—Billy Lopez
Ansi Molina is the protagonist of the series. He is most recent resident of The Wayne and a member of Team Timbers, who eventually become The Gyre and is the son of Albert Molina.
Before moving to the Wayne, Ansi was reserved and didn't seem too keen on making friends with other kids due to moving around so often. Like many introverts, he finds libraries a safe place where he can enjoy himself and relax. As the series progresses, Ansi is shown to come out of his shell more. His interactions with Olly slowly breaking down his refusal for close contact and the intensity of his germaphobia.
Despite his orderliness, he has an adventurous spirit deep down, and enjoys risktaking, albeit to an extent and can be cowardly in frightening situations. Ansi also mentions that he takes classes for kendo; a modern Japanese martial art in swordsmanship. He's presumably a very experienced student as he claims that his kendo class is "very low level". Being able to defend himself well enough and with his friends by his side, Ansi truly enjoys going on missions.
Appearance
Ansi is fairly tall and skinny. He has dark brown hair split into three lumps in front, has light brown skin with his nose and ears tinted in a more rosy-brown color. He wears a white dress shirt under his blue prep school blazer with two yellow buttons, a yellow badge and two thin yellow stripes on each end of his sleeves. He also wears dark-blue shorts, white trouser socks, and formal brown shoes.
Personality
Ansi has demonstrated to be a perfectionist, He is a self-described hypochondriac and referred to by Olly as "obsessive compulsively precise". Billy Lopez describes Ansi as fussy and just so, but begins to open up with his more adventurous side with what lies within The Wayne and it's secrets as well as Olly being one of those factors as to why he chooses to stay as opposed to moving with his mother in the country.
Relationships
Family
Friends and Allies
Enemies
Others
Trivia
So far, Ansi is the only known member of Team Timbers/The Gyre who has been implied to have divorced parents.
Ansi, along with Olly and Saraline, are the only characters to appear in every episode in every season.
Gallery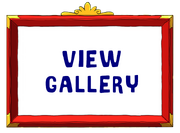 Community content is available under
CC-BY-SA
unless otherwise noted.