Data transfer incomplete.
This is a stub article. Make high quality edits to this page in order for it to be considered as a functioning article.
"Chapter 1" is an episode of the pre-pilot of Welcome to the Wayne. Its air date in the US was November 14, 2014.[1]
Synopsis
Coming soon!
Plot
Ansi Is walking home after finishing his first day of school when he gets a phone call from his mother. He then tells her about his day and got to pet the class Rabbit only to tell her that he wore two sets of gloves with it and how he enjoyed the moment they shared. She then asks him if he made any friends with the phone call ending there. As Ansi arrives he is welcomed by The Doorman into The Wayne.
Ansi enters and looks around, only for someone to follow his path. Once he makes it to the elevator a kid named Olly Timbers notices that Ansi is new to The Wayne, he introduces himself with Ansi avoiding to shake Olly's hand since he is not big in shaking hands. Olly then shakes Ansi's hand and tells him "WttW", Ansi is confused on what that means Olly takes Ansi on top of a Statue where he shows him Jonah Bishop he tells Ansi that Jonah is an explorer and uncovers ancient secrets. Afterward, he mentions The Spy from Apartment 8I, Flowershirt and Masterson and how they are trying to foil Jonah's efforts.
Jonah spots Olly and leaves Flowershirt and The Spy From Apartment 8I follow him, with Olly retrieving his briefcase. Ansi attempts to go only for Masterson to shoot a laser on his hair. Olly takes Ansi away through his grabvine. Olly takes Ansi around with his vine and tells him of his parent's jobs his Dad makes toys and his Mom works in the Military, while Ansi telling him that his parents are Psychiatrist as they swing across the lobby.
As Masterson leaves the lobby the kids finally land, with Olly responding once again with "WttW" with Ansi asking him "What does that mean?" only for the briefcase to be taken as Olly discloses its "Welcome to the Wayne". Ansi and Olly then follow the person who took the briefcase with Asni being frightened on who took the briefcase as Olly says the culprit is far worse than a Vampire and The Spy.
Characters
Major characters
Minor characters
Trivia
TBA
Gallery
Gallery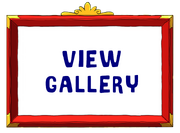 View the gallery here.
References