Data transfer incomplete.
This is a stub article. Make high quality edits to this page in order for it to be considered as a functioning article.
"Chapter 6" is the sixth chapter of the pre-pilot of Welcome to the Wayne and the last episode of the chapter saga. Its air date in the US was December 5, 2014.[1]
Synopsis
Olly, Ansi, Saraline and Leif take on the Spy from 8-I, Flowershirt, and Masterson, while a tied-up Jonah Bishop…wait, why didn't anyone untie him?
Plot
Coming soon!
Characters
Major characters
Minor characters
Trivia
TBA
Gallery
Gallery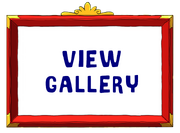 References