Data transfer incomplete.
This is a stub article. Make high quality edits to this page in order for it to be considered as a functioning article.
Flutch is the 15th episode in Season 1 of Welcome to the Wayne.
Synopsis
Ansi gets captured by a talking pipe and taken down to a mysterious kingdom below the Wayne, ruled by a washing machine pharaoh.[1]
Plot
TBA
Cast
Main
Guest
Gallery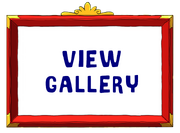 References