Data transfer incomplete.
This is a stub article. Make high quality edits to this page in order for it to be considered as a functioning article.
Oliver "Olly" Timbers is a main protagonist on Welcome to the Wayne. He lives in The Wayne with his little sister Saraline Timbers, he is a member of Team Timbers.
Olly is the very hyperactive, comedic, and adventurous sibling, contrary to his younger, levelheaded and more mature sibling Saraline and the shy and studious Ansi Molina. He mentioned that he has lived in The Wayne building for the entirety of his life, explaining his strong desire to constantly investigate the wonders and secrets of his home.
Appearance
Olly is short and quite plump. He has orange hair, apricot skin, semi-long, curved nose which is rose colored, along with his ears as the same color, and also he wears a yellow jacket, a red patterned bandana around the neck, and light blue jeans. He also carries a dark turquoise backpack.
Personality
Being the son of a military scientist and a toymaker evidently fortifies his love of exploration. Olly appears to be an adrenaline junkie since he is usually seen to be enjoying any dangerous and life-risking situation. 
All in all, despite his naturally intrepid and rowdy personality, he is still very well-meaning and dedicated to helping the residents of The Wayne alongside his sister and best friend. 
Relationships
Family
Friends and Allies
Enemies
Others
Trivia
The Voice of Olly Timbers is Billy Lopez, the shows creator.

He is a fan of a show called Bobby and Tommy. He mentions needing to catch up on it due to a midseason finale that week in 

"Like a Happy, Happy Bird"

.

Olly, along with Ansi and Saraline, are the only characters to appear in every episode in every season.
Gallery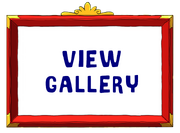 Quotes
"

That's what Team Timbers' all about!... that and breaking and entering!

"

—Rise and Shine Sleepyhead
Community content is available under
CC-BY-SA
unless otherwise noted.