Data transfer incomplete.
This is a stub article. Make high quality edits to this page in order for it to be considered as a functioning article.
So This is Glamsterdam is the part 2 season finale and the 20th and final episode of Season 1 of Welcome to the Wayne.
Synopsis
With the Spy close to opening the Gates of Glamsterdam, Team Timbers prepares for an all out battle for the Wayne.[1]
Plot
TBA
Cast
Main Characters
Supporting
Trivia
"Glamsterdam" could be a reference on the Netherlands' capital known as Amsterdam.
This episode is a double length episode. In this case the second part.
This is the Season 1 finale.
Gallery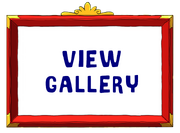 References